How To Find the Best Commercial Weed Eater
When we talk about the best commercial weed eater, this is not just the ordinary weed eater that we buy for domestic or residential use. Instead, the commercial grades are the high-grade weed and grass trimming machines that are built to run their engines for many hours without breaking down. So what's the difference between a consumer-grade weed eater and a commercial one? The short answer to this is the overall build quality and performance.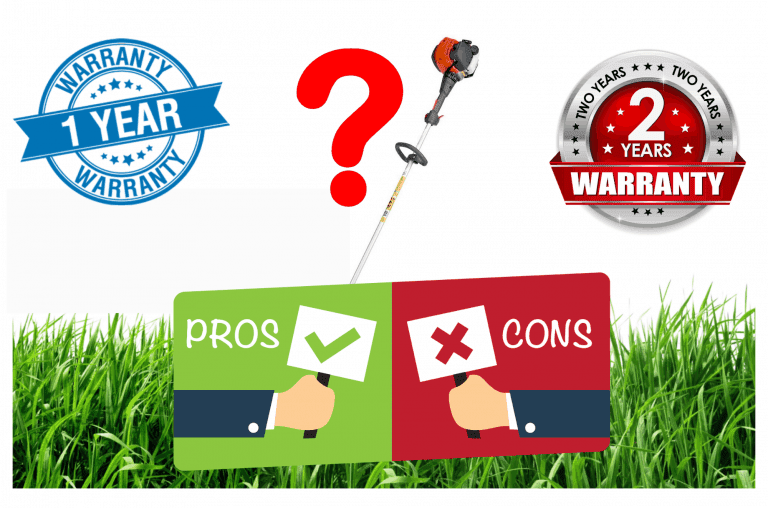 A weed eater commercial grade can be used for many hours a day without expecting them to bog down or break any parts. All its parts are generally made to be durable, well-built and original. So if you look at the commercial grades, they look more robustly made, bigger and heavier and you can feel right away that they are made for tougher jobs. Residential weed eaters, on the other hand, also have good overall built but they are not as robust as the commercial grades and intended only for intermittent use. Their parts also have a shorter life though these can be replaced.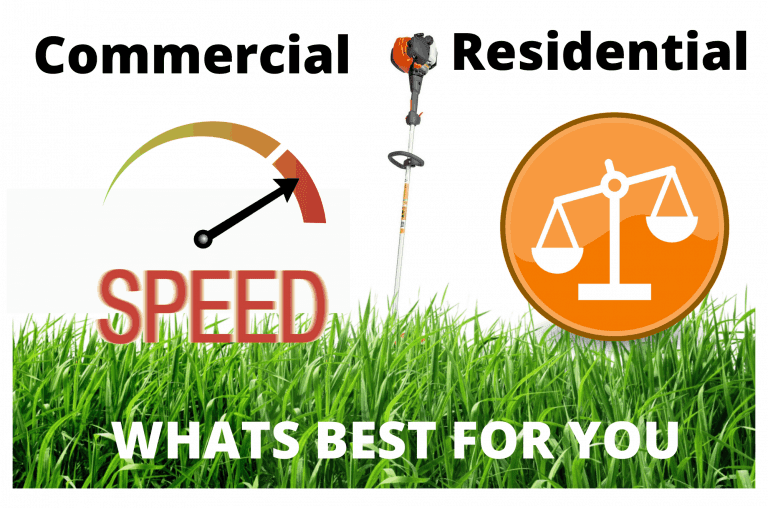 Landscapers, professional gardeners, and companies who run lawn mowing services don't usually rely on the standard grade weed eaters but they invest in the commercial weed eater types. These are, of course, more expensive because they are loaded with the best quality parts. As investments for the lawn maintenance business, their units can last longer, perform better, have less maintenance requirements, and are always ready for tougher jobs.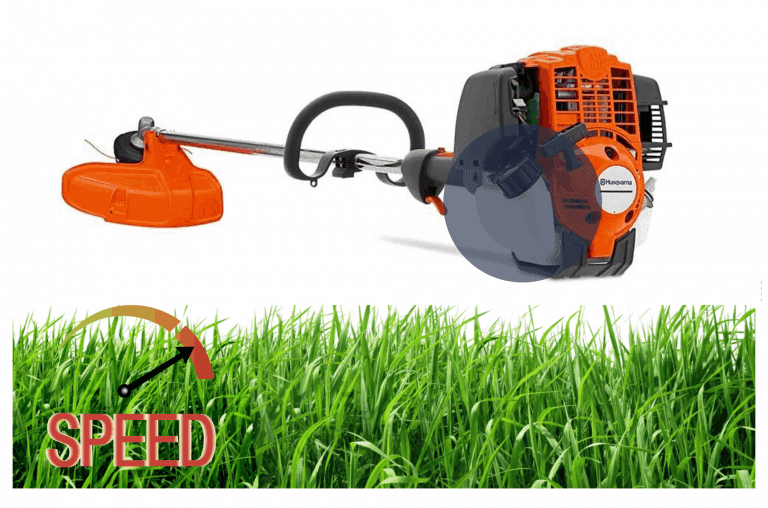 How to Easily Spot a Commercial Grade Weed Eater
Weed eaters are called by many names – grass wackers, edge trimmers, string cutters, grass trimmers and sometimes even brush cutters because most of them can be fitted with brush cutter blades. We asked some professionals on how to easily spot commercial weed eaters when you see one and the following are the answers we got:
Brands.
The best commercial weed eater types generally carry brands that are known all over the world. Companies like Stihl, Echo, Husqvarna to name a few are manufacturing grass trimmers that are built for heavy-duty use. Moreover, it does not mean that an unpopular brand cannot be tagged as a heavy-duty type when it can match the performance of a branded commercial unit. As long as the weed eater can perform the task of a heavy-duty weed eater model, we like to consider this also as a commercial weed eater type.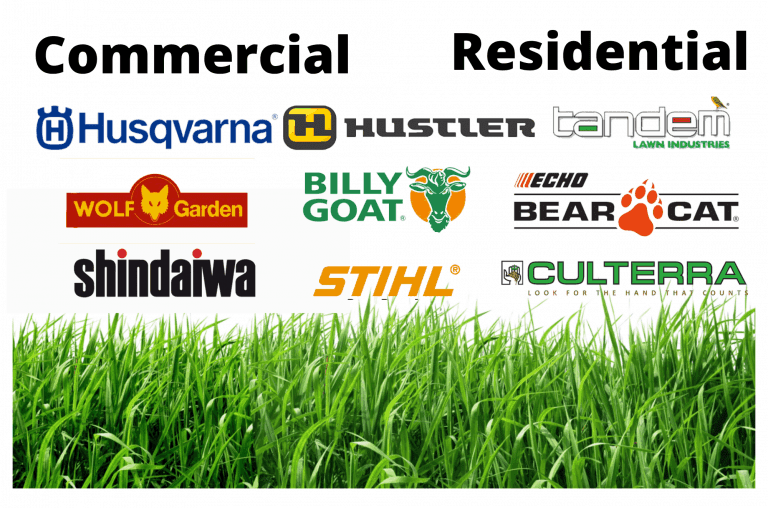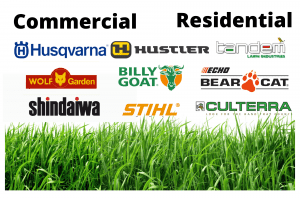 Build.
This category is what gives out a commercial-grade from a domestic-grade weed eater. Heavy-duty weed eaters are more robustly built. Robustness means the build of the machine is more solid, the engine is more powerful, and the body is compact and heavily built while the metal components are thicker.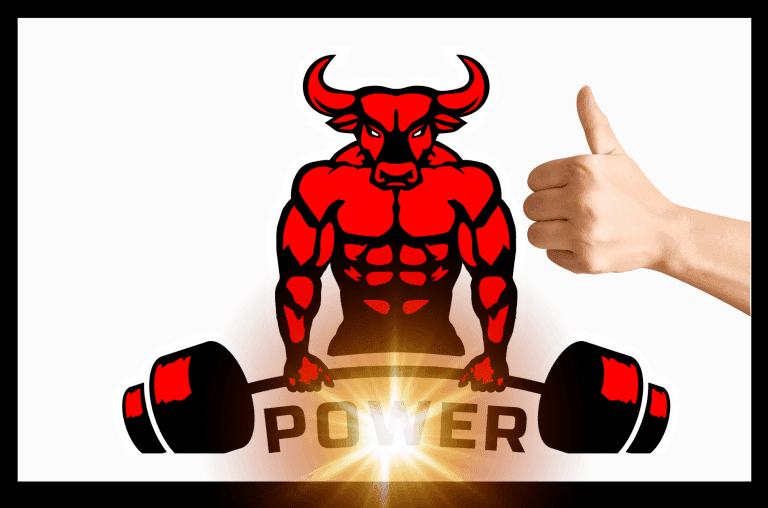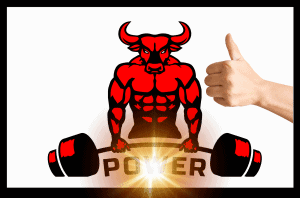 Usage.
In terms of usage, the residential weed eater types are generally used for only a few hours a day and you need to rest them. Otherwise, some of their parts may give up or become brittle with heat. The commercial-grade types can go for hours because these are more resilient to overheating as they have tougher parts and bigger engines complete with larger exhausts.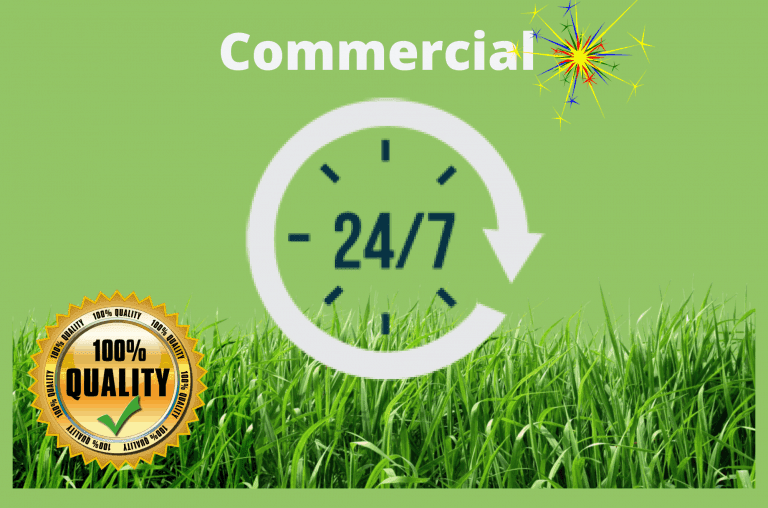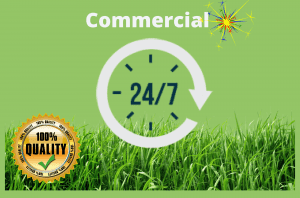 Types of jobs they do.
Commercial grades can easily deal with overgrowth and they run smoothly on simple trimming tasks such as edging, shredding and cutting all types of grasses and weeds including vegetation with small woody stems.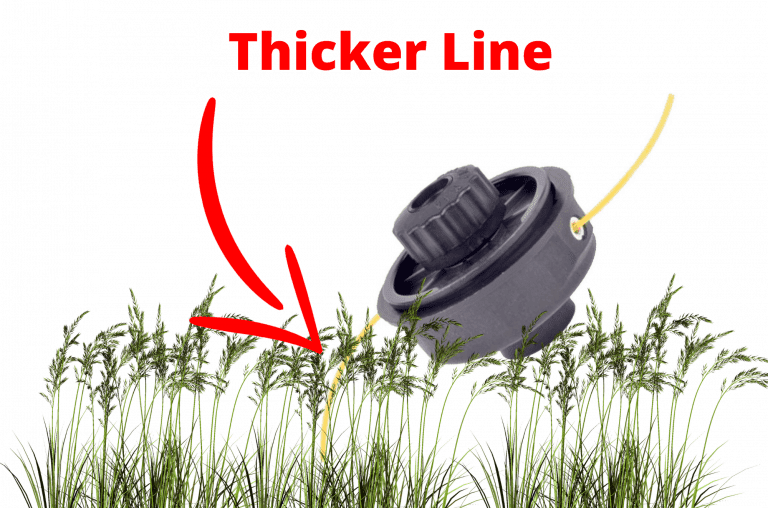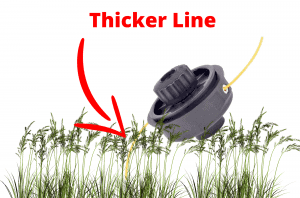 Individual Users.
We realise that anyone can buy the best weed eater commercial type because some individuals who have large tracts of lands also want to keep only the best and most reliable machines in their arsenal. But if you live in a suburb with a small lawn or backyard, you may likely prefer the traditional weed eater over the commercial type. So you commonly find the best commercial weed eater kinds among those who manage landscaping and lawn maintenance businesses.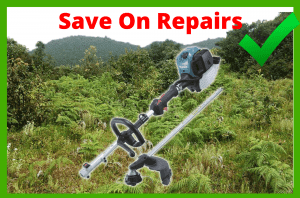 Warranties.
The weed eater commercial types usually have shorter warranty coverage compared to the domestic ones. For example, a domestic type weed eater usually has a one or two years warranty because the manufacturer expects that those who buy it will use it only for personal and irregular use. Commercial weed eaters ordinarily have shorter warranties because even these are heavy-duty built, manufacturers know these will be used extensively to the point of almost wearing them out.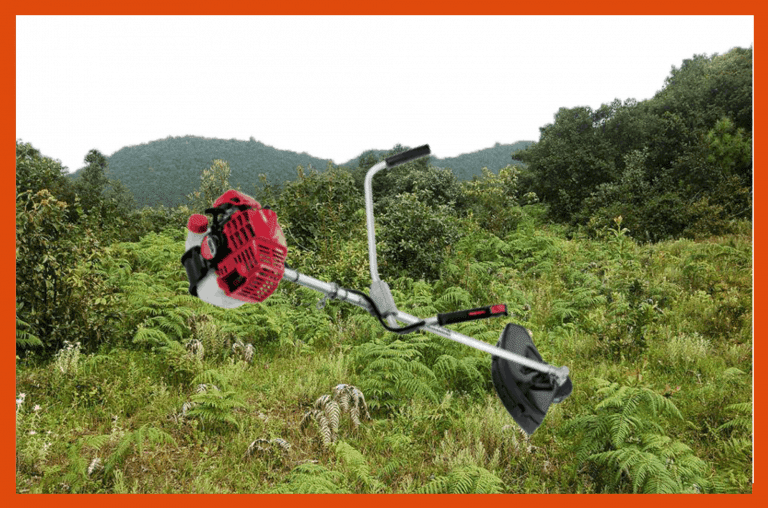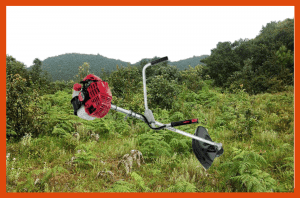 What to Look For When Buying a Commercial Weed Eater
If you have the budget to buy the commercial grade weed eaters you should expect that they will give you a better performance every time. But what are the features you should look for when checking on heavy-duty weed eaters branded or not?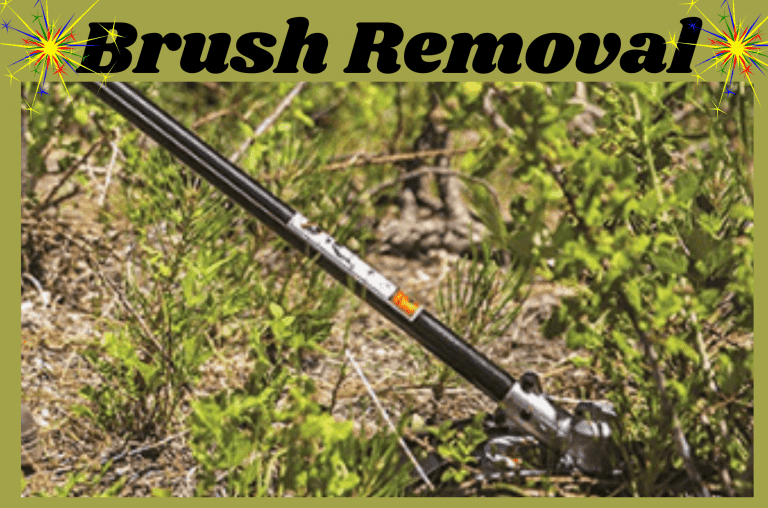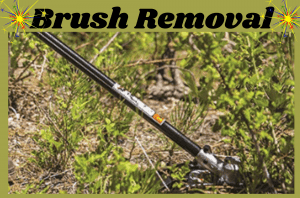 Power.
How would you know if the weed eater is packed with lots of power? First, look at the size of the engine if it is larger than those of the standard traditional weed eaters. Second, check the power features. A commercial weed eater would normally have 25 cc engine up to 42.7 cc for the walk-behind weed eaters. The biggest versions of these are even loaded with 160 cc engines. Power is significant because this will determine how fast you can finish your trimming project as well as what types of vegetation you can cut.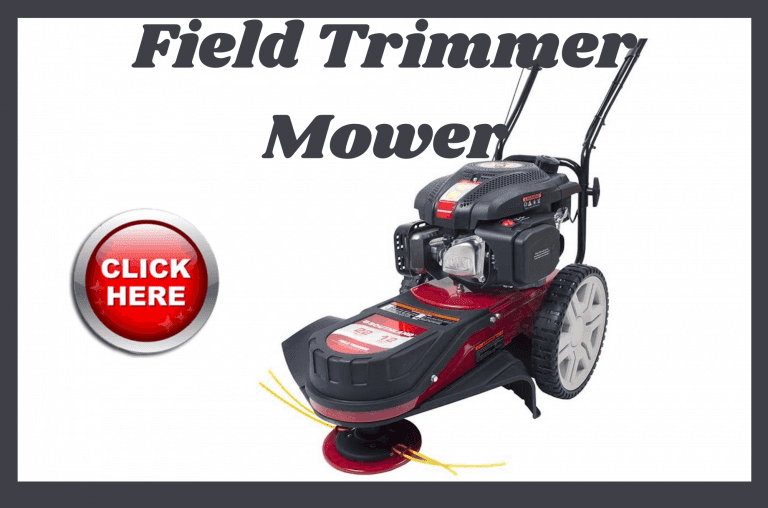 Multi-functionality.
Aside from the build and power, the commercial weed wackers are typically gas-powered. Gas-engines can put up more torque than the electric or battery-powered string trimmers and therefore they are the most favored ones to handle brush cutter blades which makes up for the machines' multi-functionality. The corded and the cordless weed eaters, on the other hand, can serve as a back-up for smaller tasks although they are limited with their reach and power.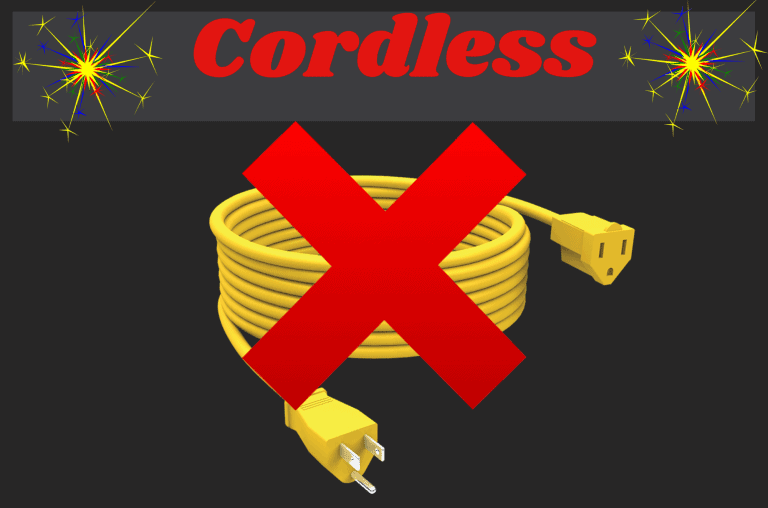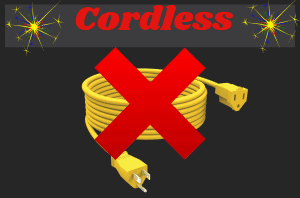 Weight and Size.
These also are the two things you should look for with the weed eater commercial type. As we have mentioned, the heavy-duty weed eaters are normally heavier and larger than the traditional types. However, they should not be too heavy you can't carry them around for hours. Weight means the overall weight of the machine while size may mean the cutting head. The wider the cutting head, the quicker you can trim a wide, open lawn. Cutting width options may range from 10-22 inches in diameter.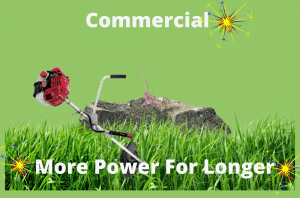 Shaft or pole.
Would you like the straight or curved? A straight shaft can give you more flexibility and a precise touch to the grass. This is why most of the commercial models of weed eaters have straight shafts. However, these are a bit heavier and can be difficult to maneuver on thick and tall grasses. Curved shafts are lighter and nice for beginners. With their ergonomic designs, you can easily land the head trimmer on any bush. The only catch is that it may give you a hard time to trim weeds that are under the plants or hedges.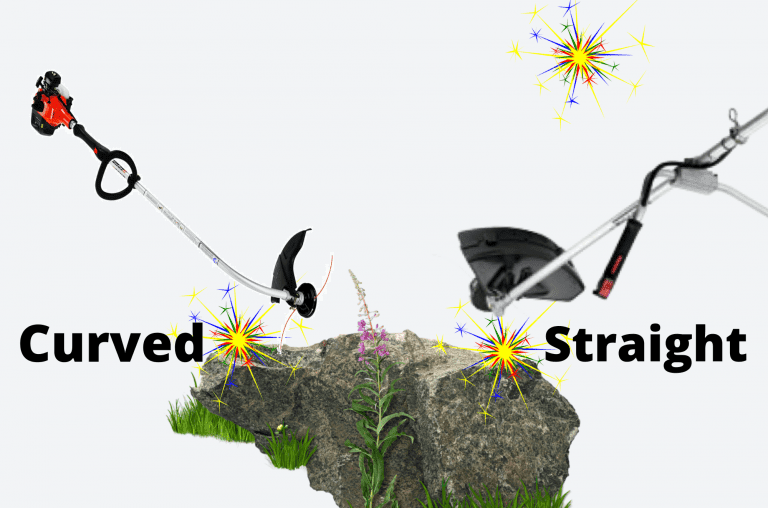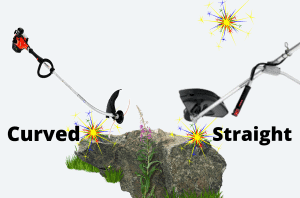 Fuel type or energy source.
Like we have said, we still prefer to use the gasoline type weed eaters for larger work. But this does not mean we don't recommend the corded and the cordless weed eaters for commercial use. There are also the cordless weed eaters that can be found among lawn maintenance services but their batteries are no less than 36V power.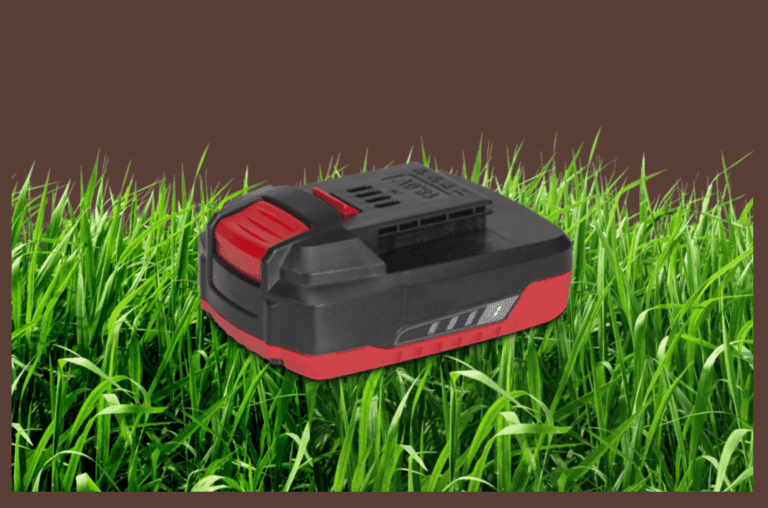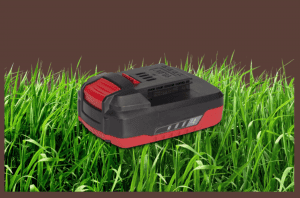 Type of engine.
Two options for the gasoline type weed eaters – the 2-cycle engines which complete their power cycle in two piston strokes and the 4-cycle engines doing 4 strokes. The 2-strokes have more power but it requires higher rpm (revolution per minute) when dealing with tougher grass. Unfortunately, they are loud and need their fuel to be mixed with engine oil which can be a hassle for some. The 4-strokes are quieter though not as powerful as the 2-strokes. They are better be used on wide, open lawns with lots of edges and they are also more durable. They also have separate cylinders for gas and oil.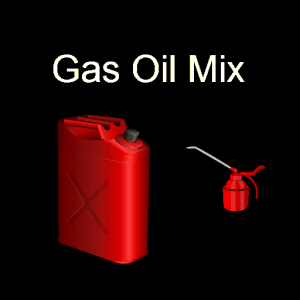 Cutting head.
The cutting head of a weed eater is where the string is released. The wider the cutting the head, the faster you can trim the grass. You can choose the best commercial weed eater type on how it releases strings. There are the bump feed, the manual stringing, and the automatic feed. The bump feed needs to get their bottom spool bumped to the ground to release a few inches of the string. The manual string weed eaters require manual insertion of strings. The weed eaters with automatic string release have motors on their cutting heads that automatically release string whenever the string gets shorter.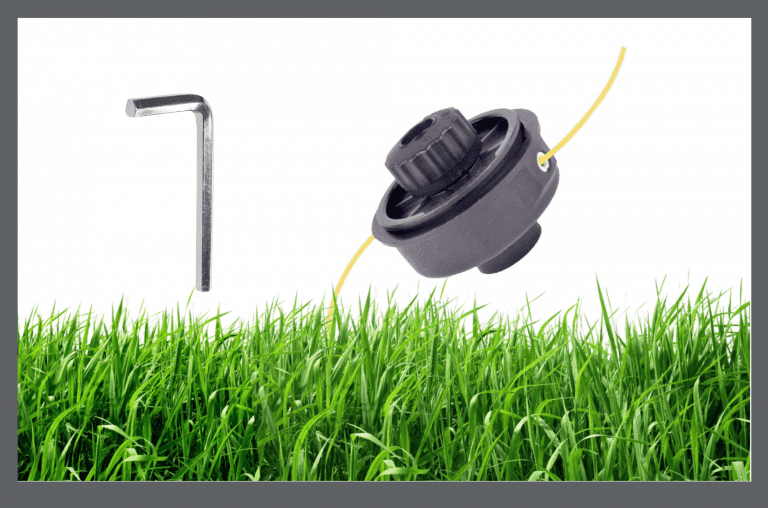 Cost.
The last thing you may want to check on is the price. You may want to check on the reviews first for the weed eater commercial type you want. As for the quality, the better the quality, the more expensive the unit which also means you can depend on it much longer.
However, there are cheaper units that can also serve you some good years of quality performance.
Three Best Weed Eater Models We Can Recommend
This machine has a 25cc 4-cycle engine that has enough power to serve as your commercial weed eater. So what else can it offer? Take a look at its 18-inch cutting width. This size is normally seen among the heavy-duty types used by lawn mowing companies in maintaining large tracts of landscapes. The machine also only needs unleaded gas and does not require mixing of oil and fuel which makes it very safe to operate and to the environment.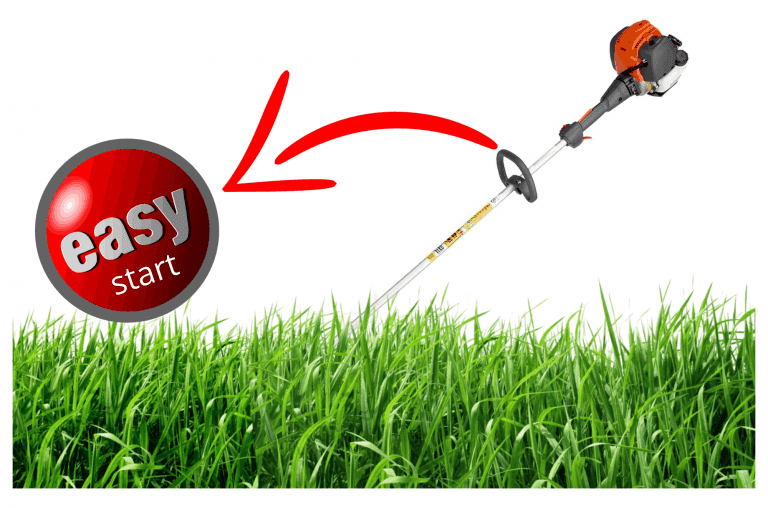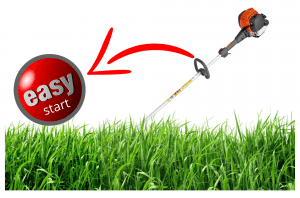 Another feature you may like is the bump feed. No need to stop and adjust strings as you just bump the underside of the spool on the grass and the string extends. You also don't need to estimate the amount of fuel in the tank because this unit has a semi-transparent fuel tank. The primer bulb is also a plus. You can now release air from the carburetor once you see that the engine is not properly burning its fuel due to the oversupply of air.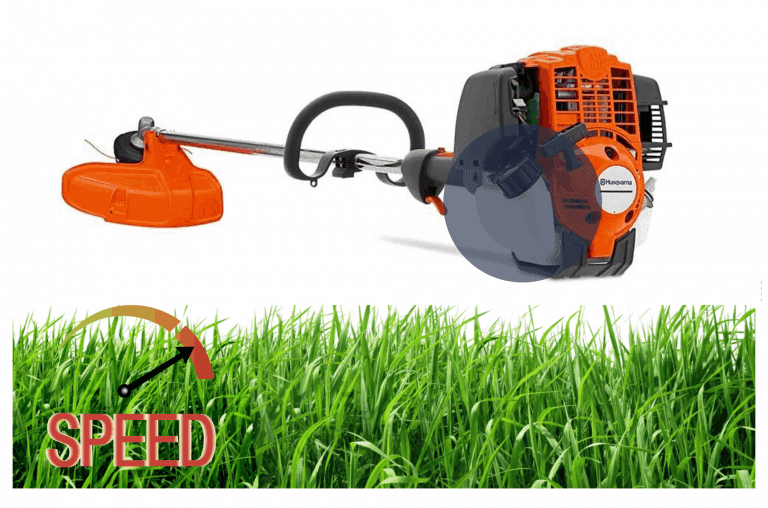 We should say that this can be your best commercial weed eater primarily because it also has an X-Torq engine with a power output of .9hp that can reach up to 7000 rpm but remains to be quiet but powerful. Also, who would not want to have a weed eater if it has a "smart start" system. So in case you will be looking for a commercial type grass trimmer, take a look at this unit first from Husqvarna which is a world-class name in terms of manufacturing of quality domestic and commercial tools.
We have included this on our list because it is loaded with a large lithium battery with a 40V power that can go for 2 hours non-stop. So if your gas-powered commercial weed trimmers are already getting heavy on your shoulder, you can continue with your work using this unit. This unit is best for edging and working around buildings that need to have a quiet environment. So imagine trimming grass around schools, hospitals and churches where the loud machines are not allowed, this Black&Decker weed eater is the best guy to trust with the grass trimming job.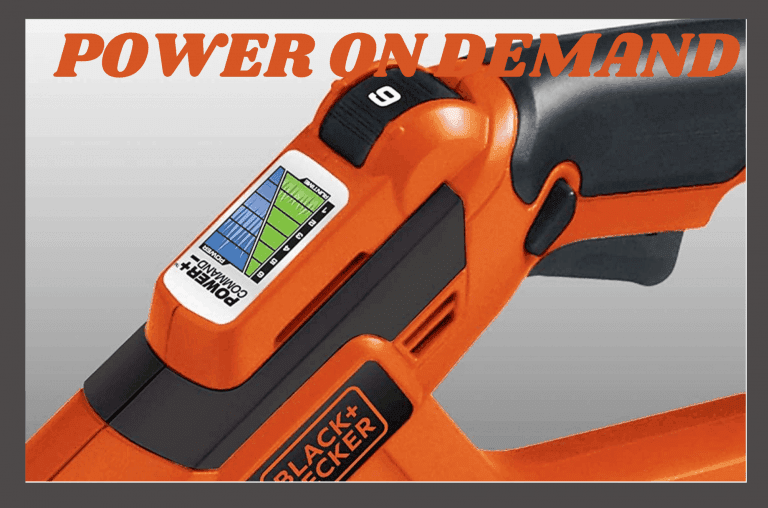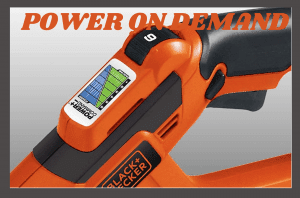 Another good quality of this unit is its "power drive transmission" which means you don't have to manually load up strings onto the head of the trimmer nor bump the spool to release the line because this unit has an extra motor to power up its Automatic Feed Spool to offer you continuous work. And with a telescopic straight shaft that can extend up to 52 inches, you don't need to squat using this machine even if you are tall.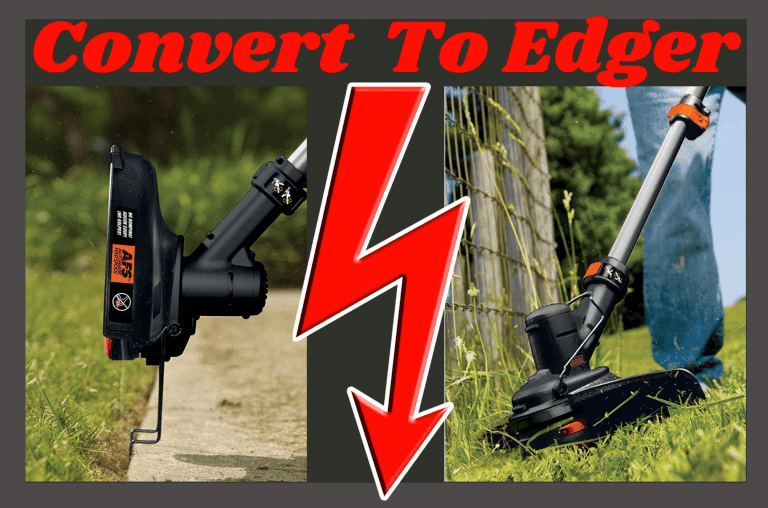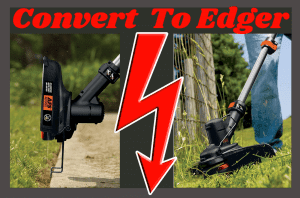 Another thing that people are searching for the best commercial weed eater is the lightweight design and this one only weighs around 7 pounds. However, we have to remind you that this cannot handle tough grass cutting tasks but can serve you well when it comes to edging and trimming. And as we mentioned, this is the perfect back-up trimmer when your operators are already tired of using the gas-powered units. With this cordless weed eater, no vibration, no noise, and no fumes while you can do quiet but powerful trimming.
The first thing that we have observed about this Craftsman model is its user-friendly design. With a straight shaft to make it easy for you to go under the roses, veggies and bushes, it also allows you to change its strings into blades. This is why we love this unit. Small but powerful, it is loaded with a 27 cc full crank 2-cycle engine that can put up much power with almost no vibration while giving you full control with its head. Also, its bump feed liner can be loaded up with a thick 0.095 round line which you normally see among heavy-duty weed eaters.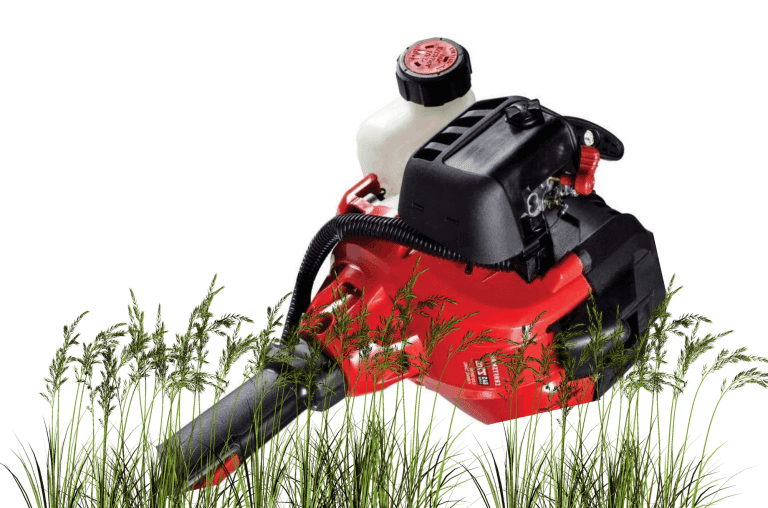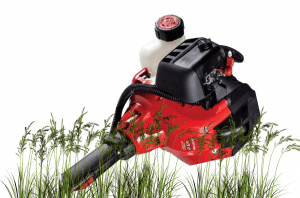 So as a 2-cycle unit, you must expect that this small machine can put up strength against the toughest grass that is difficult to pull by hand. With less vibration, you can finish trimming without the feeling of numbness on your shoulders because this is a very lightweight machine with an adjustable J-handle and a shoulder strap to avoid operator fatigue.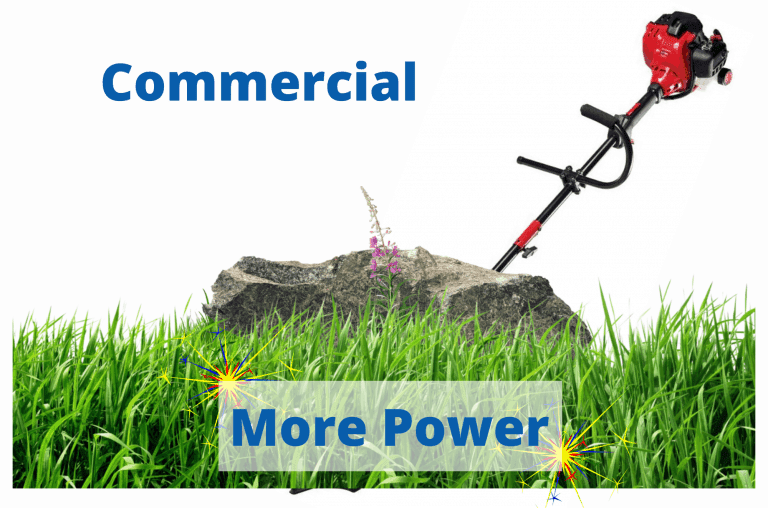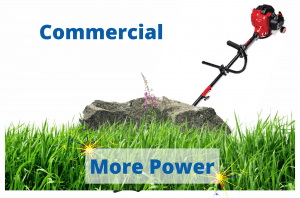 Designed to be a weed eater and a brush cutter-in-one, its 18-inch cutting width will allow you to clear up thick vegetation in less time. And when it comes to compatibility, you can attach its engine with other accessories and turn it either into a cultivator, hedge trimmer, blower and more. So what more can you ask with this commercial-grade trimming machine which is very versatile in its class?
We only want the best when it comes to owning tools and equipment. And as long as we can afford it, we may want to buy the commercial grades that are basically heavy-duty and meant for long-lasting use. The traditional weed eaters can last 3 to 4 years with regular use and along the way, there could be a number of repairs and changing of parts with them.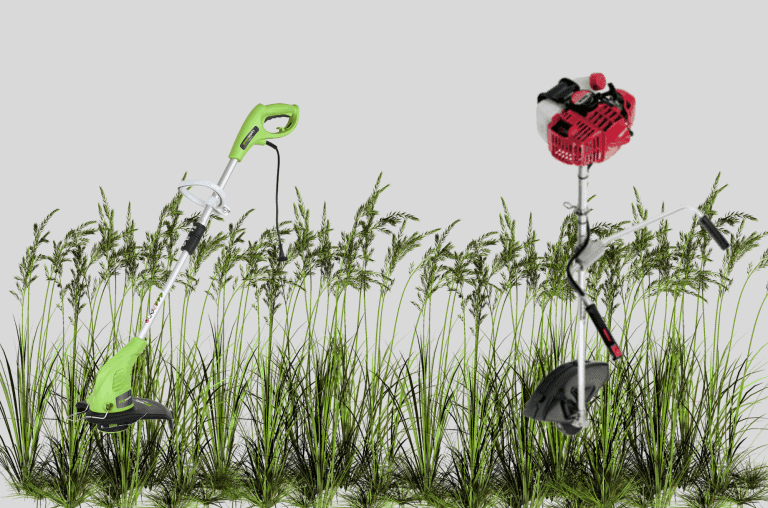 With the commercial weed eater units, you should not have much problems especially if you use them only for maintaining your own lawn. They will be more expensive but this will surely give you good service. For those who want to invest in weed eater commercial types, we hope you could learn a lot from this article.
For our next feature, we will be presenting the lightweight weed eater kinds which are designed for everybody's comfortable use.