How to Clean a Coin with Baking Soda?
How to Clean a Coin with Baking Soda?
Checkout my video this is a summarized version of our in-depth article below.
You might want to clean your coins to see if they can be restored, but do you know how to clean a coin with baking soda? Dirt, bacteria, corrosion, and grimes can build up on coins over time, removing the natural shine and making them unpleasant visually. Moreover, there are lots of ways on how to clean a coin aside from baking soda and we will cover some of them in this article.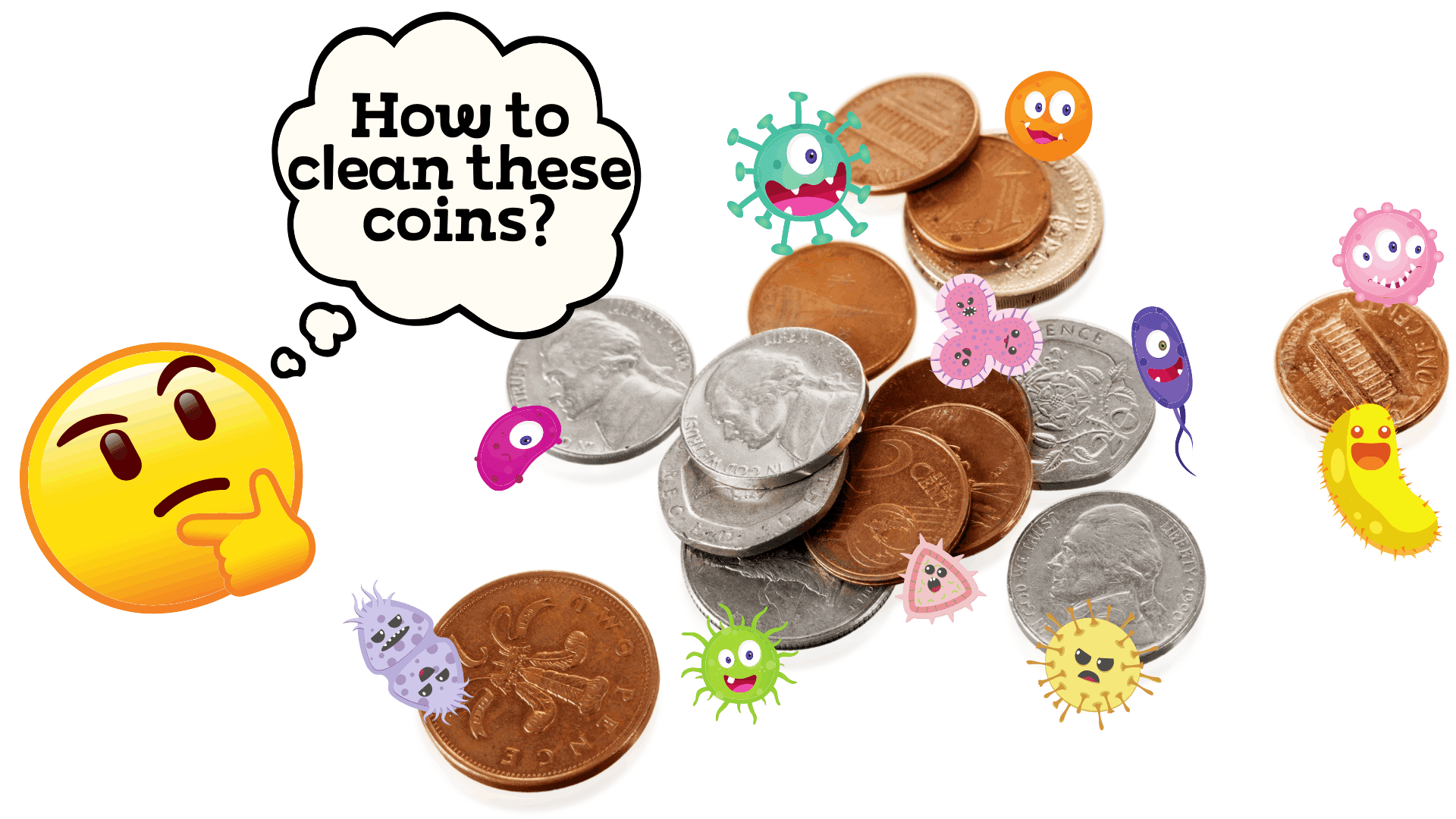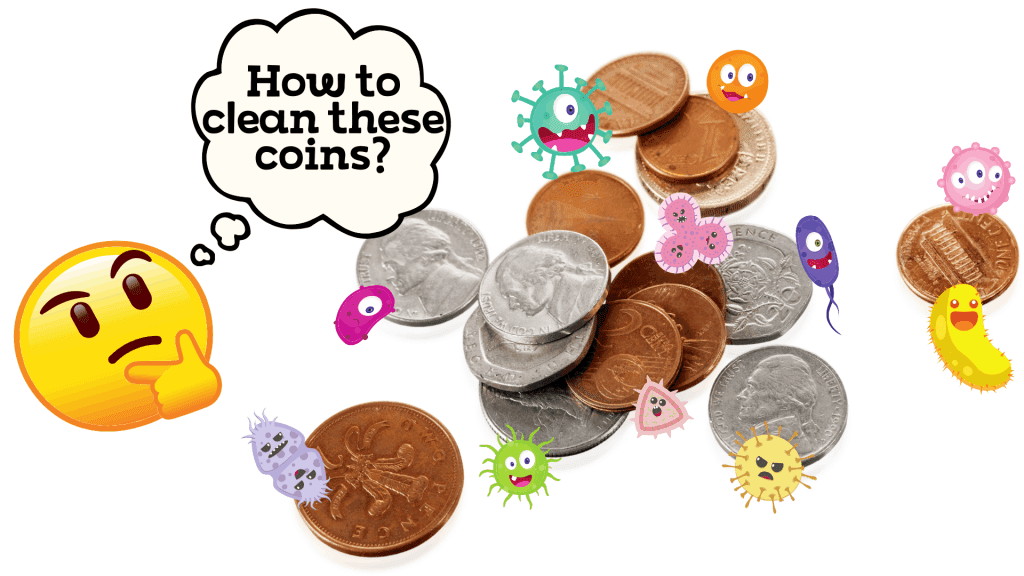 Pennies, or one-cent coins in the United States, are made of pure copper. Pennies were originally made primarily of copper, but the expense of production has made them hard to be produced. As a result, since the early 1980s, pennies have been primarily constructed of zinc and plated with copper to preserve their gleaming reddish-brown color.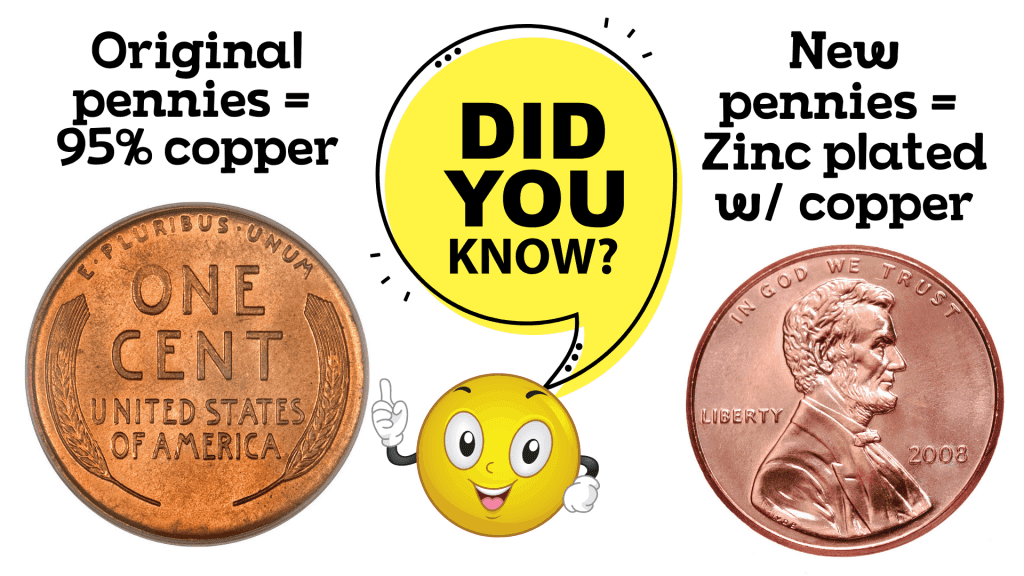 New and old pennies, on the other hand, might have drastically different appearances. The color of older pennies is frequently a dingy, dark brown because the copper reacts with gases in the air resulting in their change in appearance. Even with coins, their composition can undergo frequent changes, which can either be physical or chemical. However, even with the changes in its substance, this does not modify its chemical makeup. Simply, even with physical change, the material's chemical formula will remain unchanged.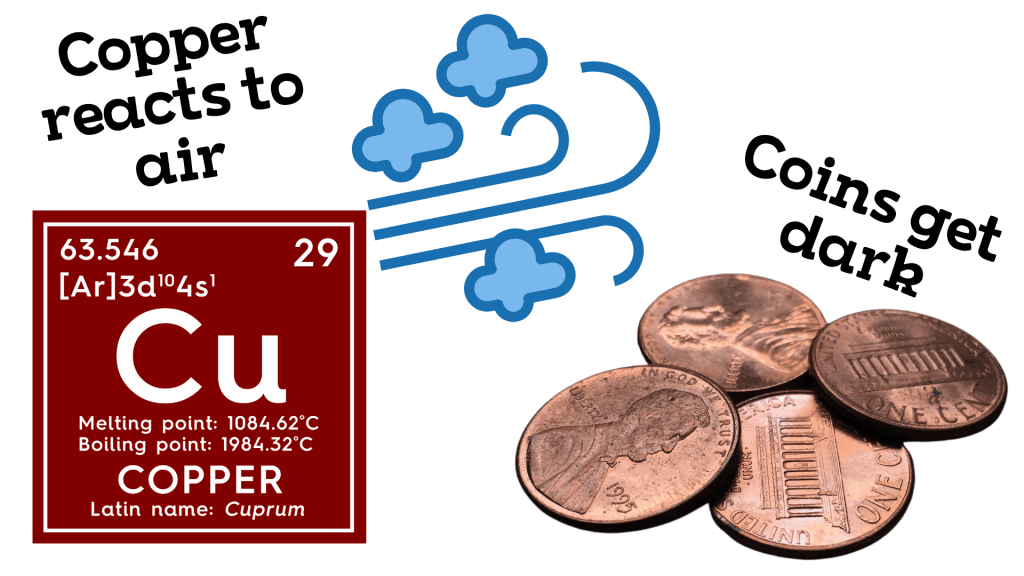 Copper reacts with many elements and chemicals in the air when exposed to it especially with air because air is made up of 78 percent nitrogen and 21 percent oxygen. Air is also composed of trace gases such as carbon dioxide, argon, and water vapor. That's why coins made with copper can appear dark and dirty because of oxidation as oxygen reacts with other elements. When two or more substances interact, oxidation occurs and that's why when the copper reacts with oxygen, copper oxide is produced resulting in a dingy coating on pennies.
Steps on Cleaning a Coin with Baking Soda
Is it true that baking soda makes coins shine? Not precisely, although it can help them look better. Here's how to clean a coin with baking soda: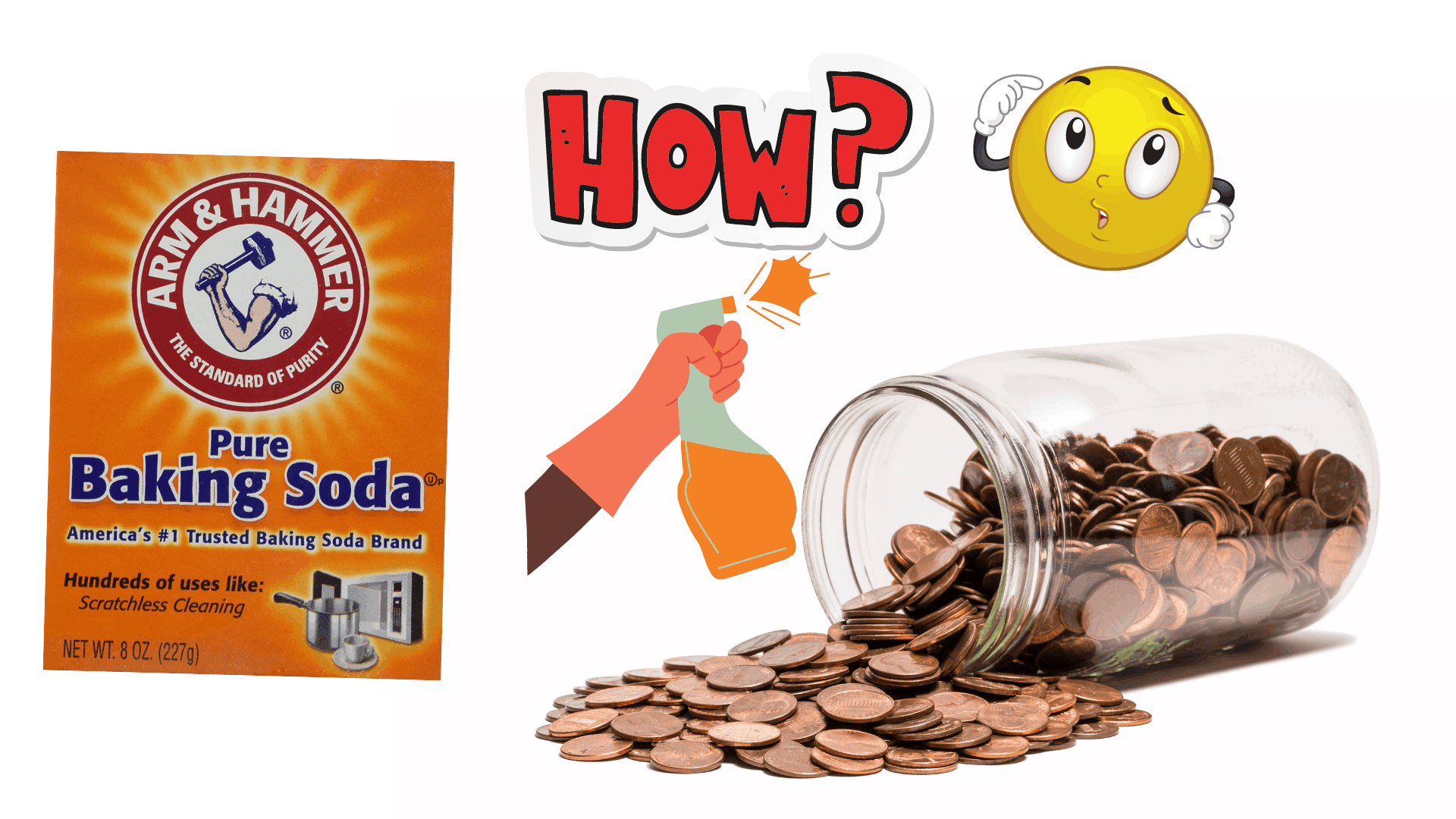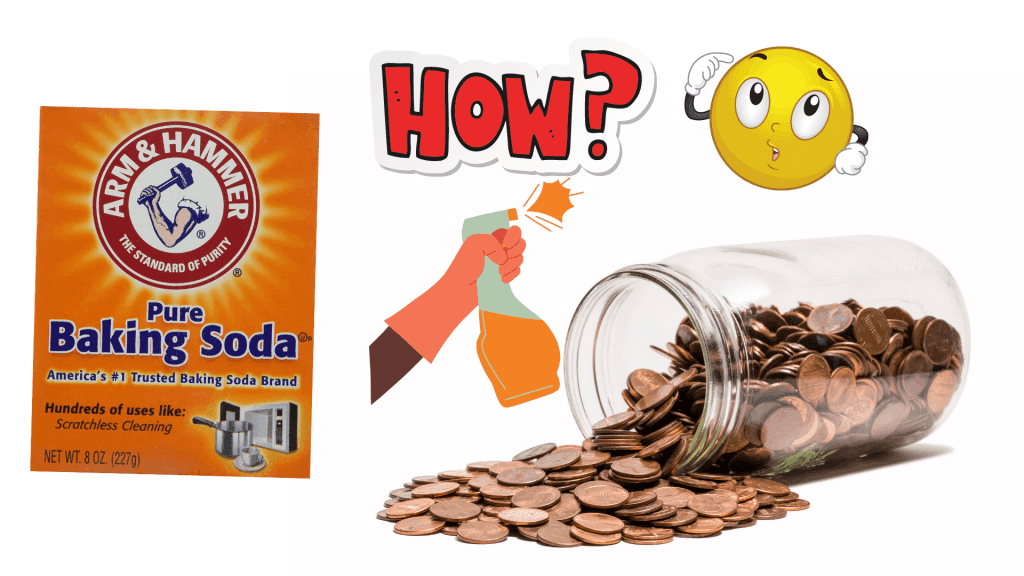 It's surprisingly easy to clean coins with baking soda. While you should avoid attempting this process on old coins or extremely valuable coins, you may simply scrub the coin with your fingers dipped in baking soda. Knowing how to clean a coin with baking soda is both safe and effective for cleaning coins.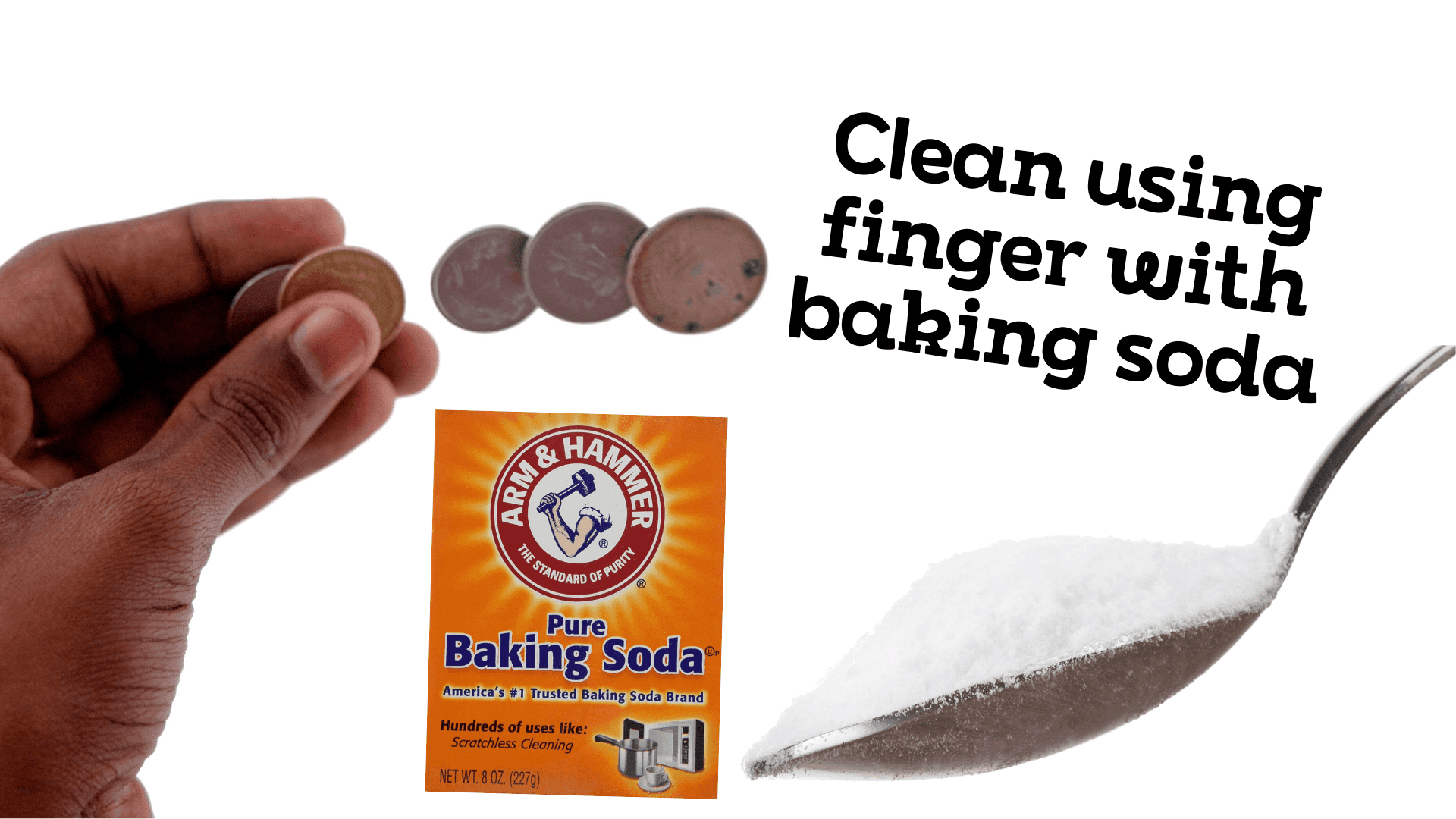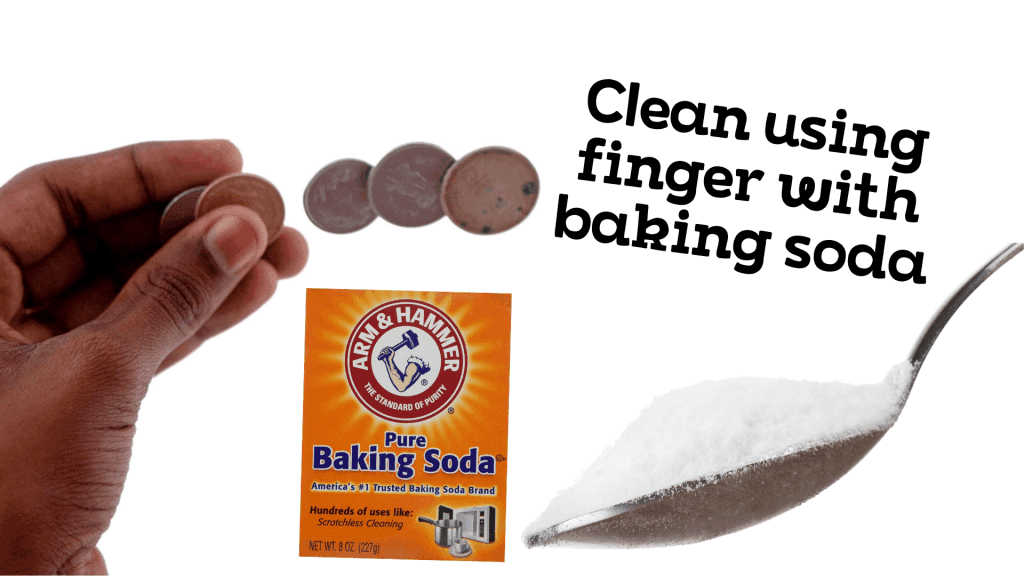 Try combining a small amount of water if you have used pure baking soda and it did not work well. Continue cleaning using the combination until the discoloration is gone. It's worth noting that cleaning silver coins with baking soda is easier than cleaning copper coins. If standard rinsing fails, dip the coin for several minutes in a baking soda solution and then let it sit for few minutes. Then, using a soft toothbrush, gently brush each coin's surface one at a time.


Very hot water and aluminum foil combined with baking soda are commonly used to clean silver objects. This technique requires the use of very hot water as the use of warm water is insufficient. The water's boiling point, or a point near to it, should be obtained by heating the water to higher temperatures. Drop an aluminum sheet into the boiling water as well as the coins but make sure the container you're using is large enough to submerge these things. The coins must also have contact with the aluminum.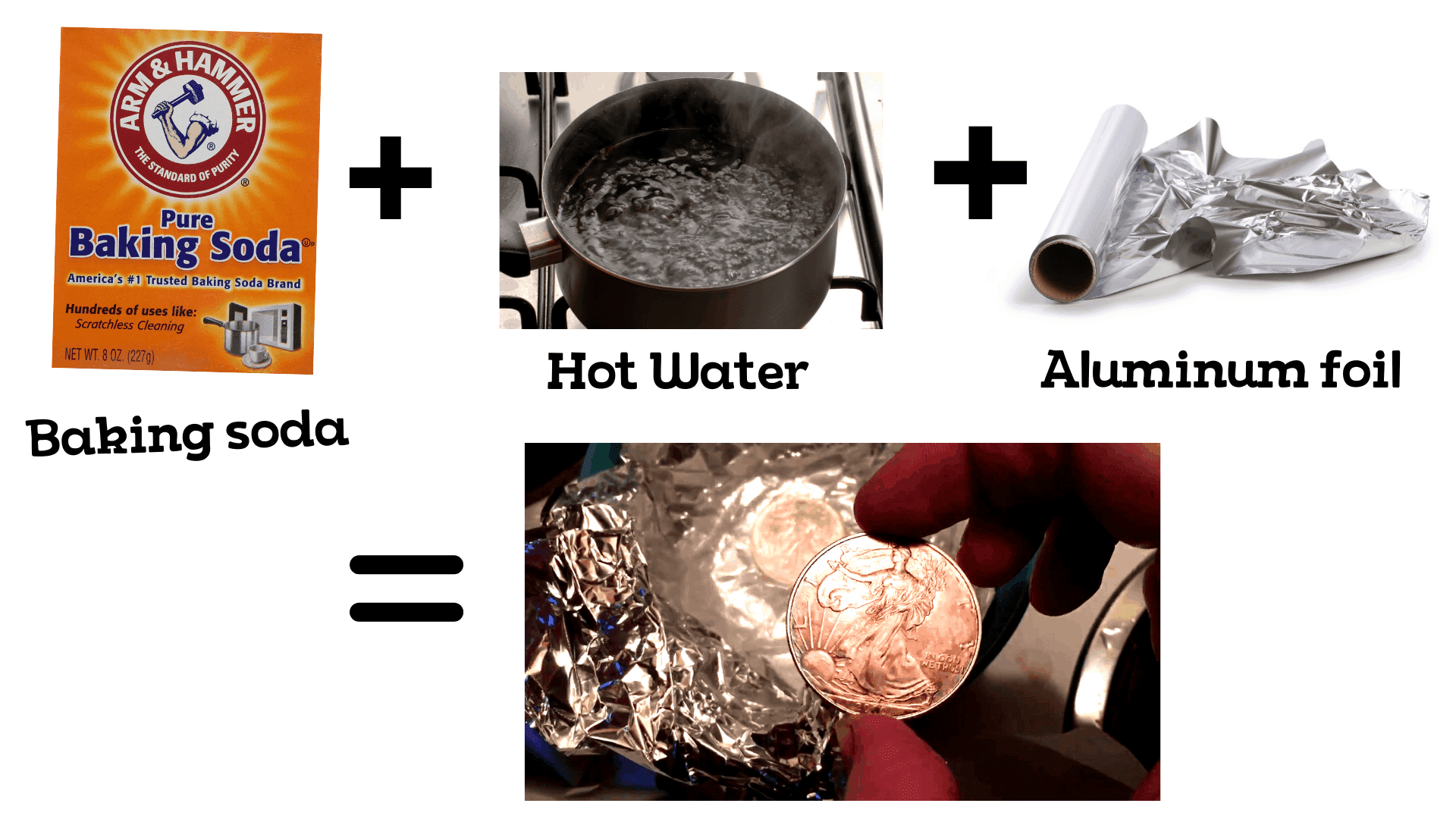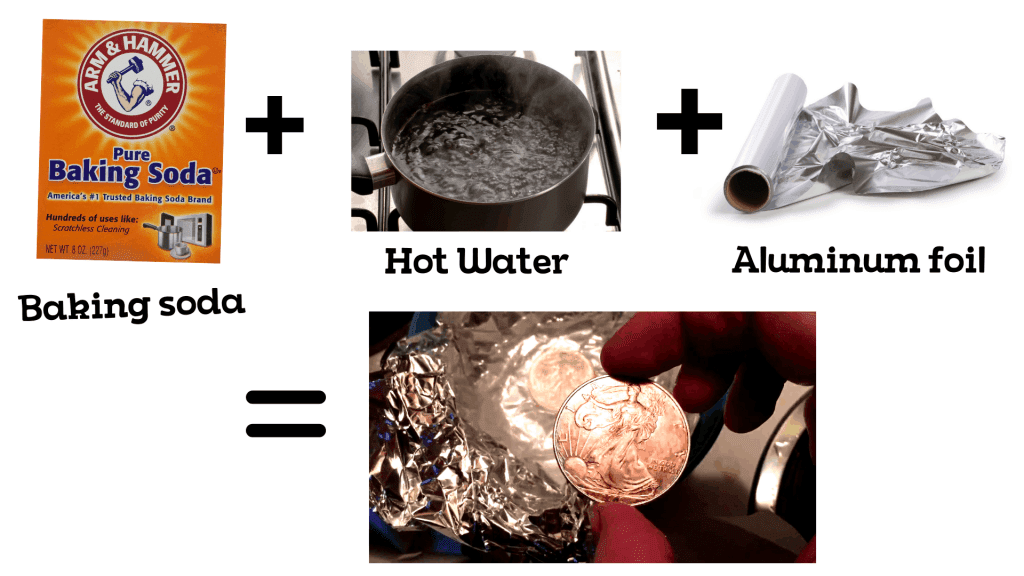 This simple method on how to clean a coin with baking soda may also be used in removing tarnish from silver. Baking soda, salt, and aluminum foil are all you'll need and these can remove the tarnish completely without the need to use silver polish.
Using Dishwashing Soap and Water
Submerge the coin in warm water for few minutes then rinse them under the faucet using high pressure. Holding a coin under the faucet for roughly one minute on either side is all that is required. Place them on a paper towel or cloth once you're finished.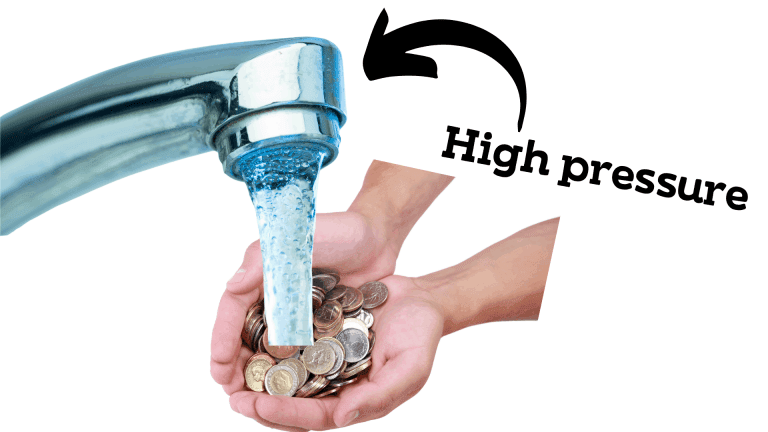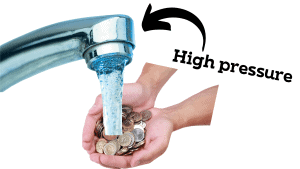 Place the coins in a dish soap and water solution. In a small bowl, combine water from your tap and dish soap, then immerse each penny in the bath one at a time. Place the coin between your index and thumb and gently brush the dirt away using a toothbrush to each side of the coin. The dirt should start to fall off now.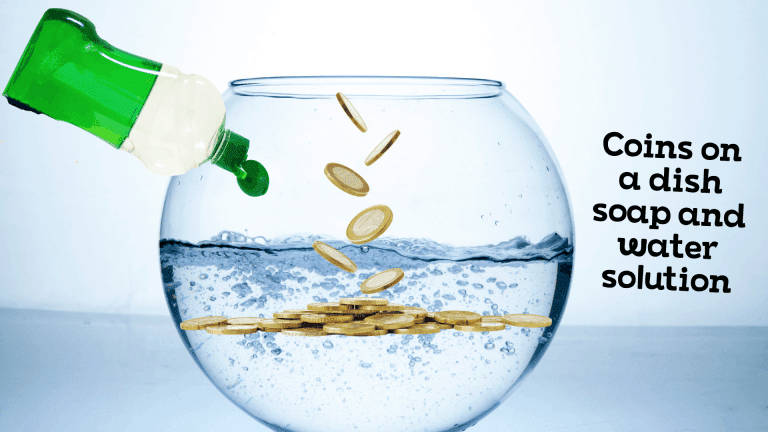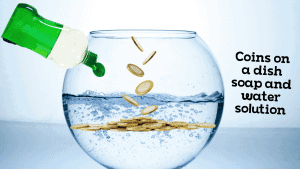 Dry each penny with a towel before storing it in a dry location. To avoid degrading your coins over time, make sure they are free of moisture before storing them. Your coins should now be gleaming and lustrous.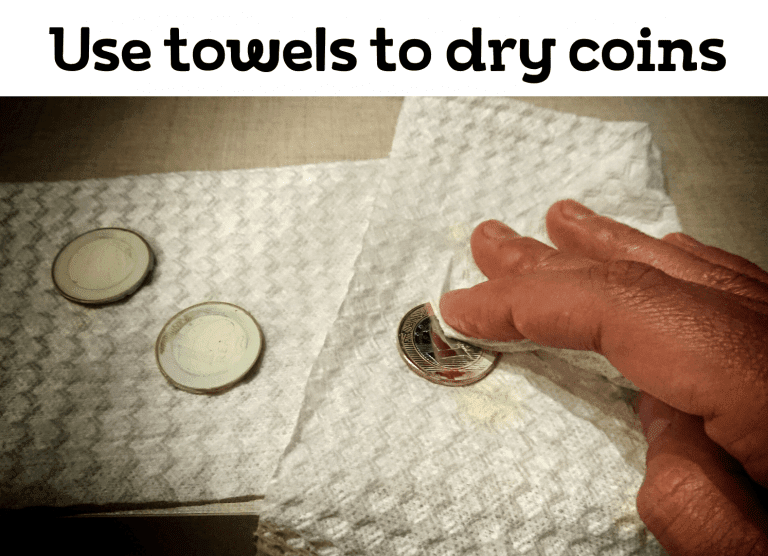 Use of Isopropyl Alcohol and Salt
Aside from the steps on how to clean a coin with baking soda, you can make a coin bath with salt and isopropyl alcohol. These chemicals are abrasive and acidic, and they will remove any dirt from your coin but they will never damage the surface of the coin.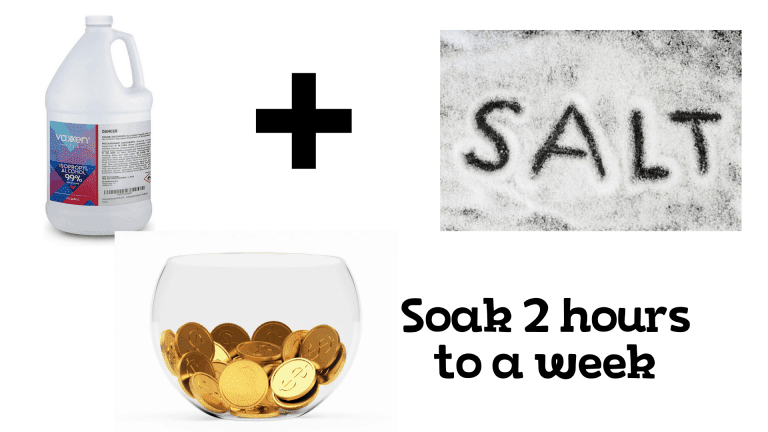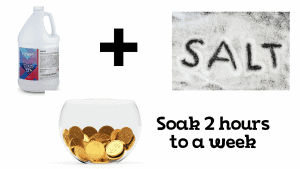 In a bowl, mix a cup of over-the-counter isopropyl alcohol with two teaspoons of table salt to prepare your coin bath. Place your coins in the solution once it has been mixed. Allow your coins to soak between two hours to a week, depending on how clean you want them to be.
Using distilled water, rinse the coins in your sink. Chemicals in tap water, such as chlorine, may corrode your coins over time so use only distilled water if you want to preserve your coins. Then place them over a paper towel and let them dry.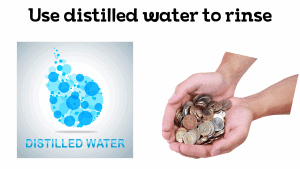 At room temperature, store your money in acid-free plastic folders. Paper, cardboard, and several plastics are common storage materials that can harm a coin over time. Any coin holder made of polyvinyl chloride, or PVC, should be avoided since it contains chemicals that might harm your coins. Extreme heat or cold can destroy coins, so store them in a room-temperature environment with minimal humidity.
This method is simple to use and does not involve any liquids that could spill and cause a mess. To begin, place your dirty coin on a piece of paper or a clean cloth. Using the pencil eraser, rub the grime and brown oxidation off the coin in a tiny circular pattern while holding the coin on a flat, level surface with one hand.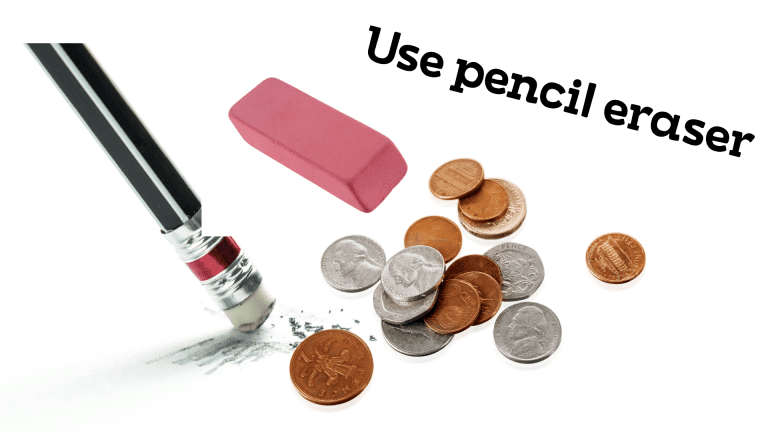 Turn the coin over and continue the process on the other side once it is clean and shiny to your preference. Avoid using old pencils with rock-hard erasers because they may likely scrape the coin deeply.
This method is quite comparable to the pencil eraser method, with the exception that you only need to use a small amount of ketchup to prevent oxidation.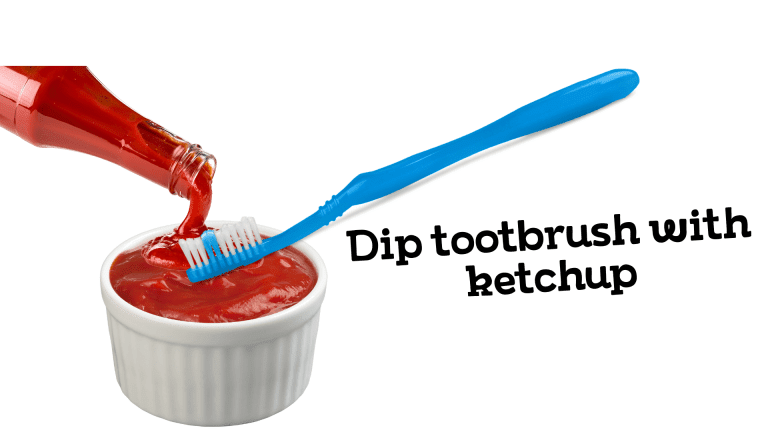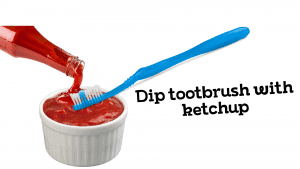 Put roughly a quarter cup of tomato ketchup in a small jar to start this natural process. Dip an old toothbrush into ketchup to get a little ketchup on it.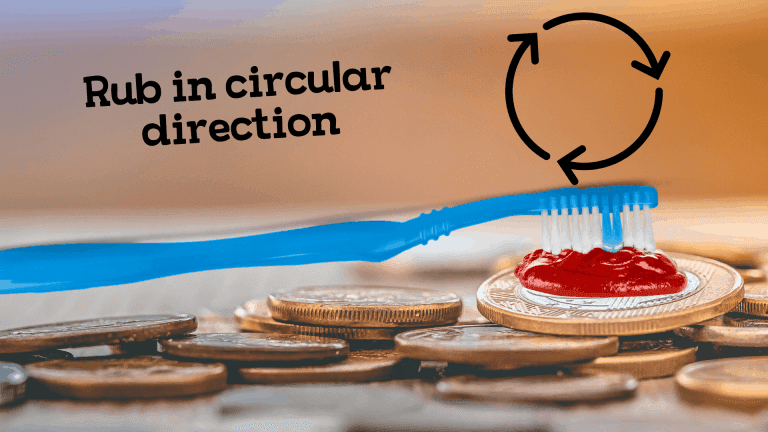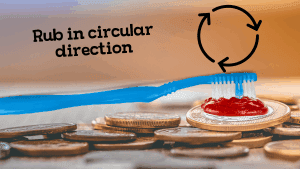 With one hand, hold the coin flat on a level surface and rub the tomato ketchup into the surface with the old toothbrush in tiny circular movements. Your coin will change color from dingy brown to brilliant copper in approximately a minute. Remove any residual ketchup from the penny's surface with warm running water. Using a gentle, clean cloth, dry the coin.
How to Clean a Coin with Coke
Yes, you read that right. Here's the process on how to clean a coin with coke. The soda's phosphoric acid can dissolve the grime and rust, leaving a gleaming penny. However, don't keep pennies soaked in coke for too long because the soda may corrode the coins.
Coke should be poured into a cup.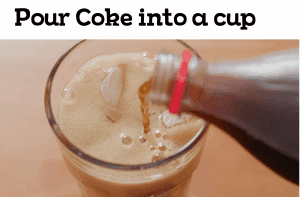 Turn on the water faucet and rinse each penny. Remember not to rub it while rinsing it to avoid scratching them.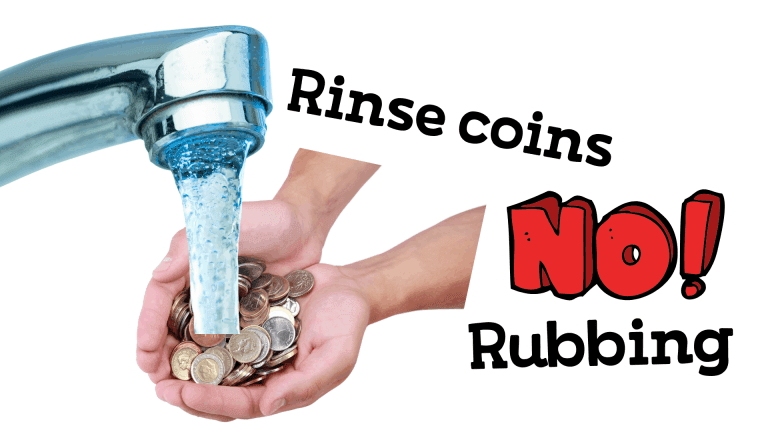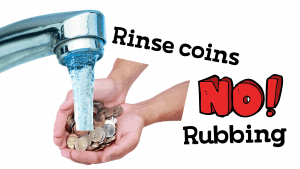 Drop the coins into the coke. The liquid should completely cover the pennies, and no pennies should be stacked on top of one another. Overlapping pennies might make the procedure more difficult.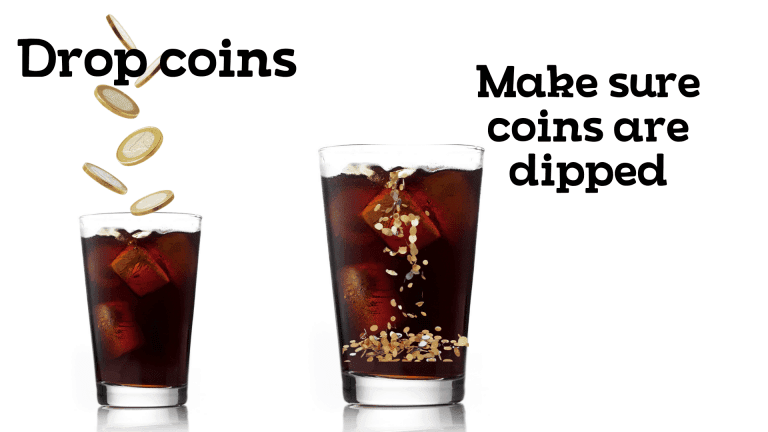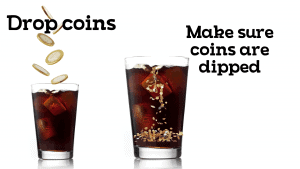 Soak the pennies in coke for about five minutes then rinse with water. Soak again the coins into the coke bowl for 15 minutes if they aren't completely clean. The last step on how to clean a coin with coke is to place the coins on a towel, pat them dry, and let them air dry.
How to Clean Coins in Vinegar and Salt
Let us now proceed on how to clean coins in vinegar and salt. Combine 1/4 cup vinegar and 1 teaspoon salt in a mixing bowl. It doesn't matter how precise the measurement is.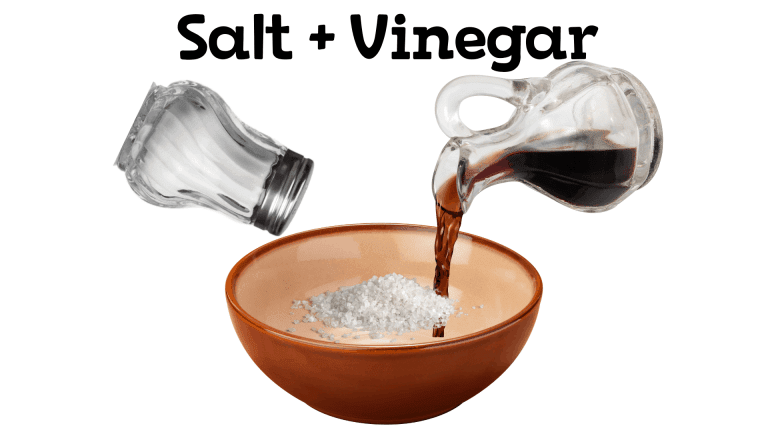 Place your coins in the vinegar. Be certain they aren't stacked on top of one another.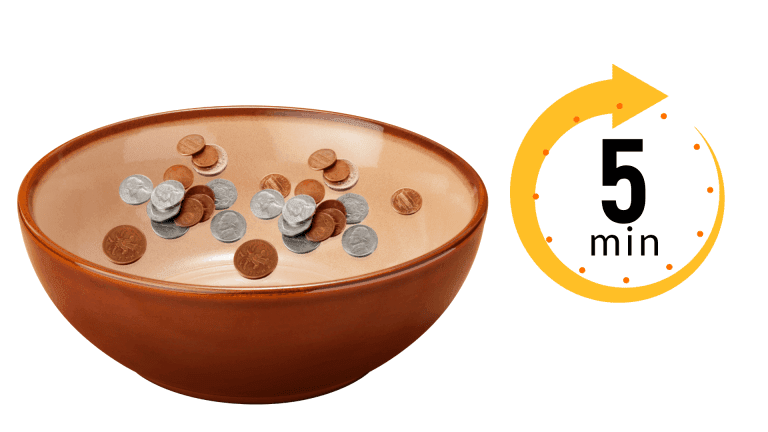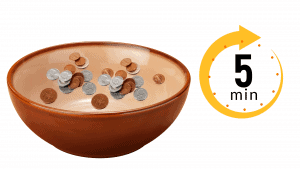 Allow the pennies to sit in the vinegar for about five minutes. Give them a few additional minutes if they're really filthy or if you're cleaning a bunch at the same time. After they've been in the solution for a while, clean them with a scraper or toothbrush if the coins are very dirty.
How to Clean a Penny with Lemon Juice
Just like the steps on how to clean coins in vinegar, the steps also on how to clean a penny with lemon juice will somehow be the same. A combination of weak acid and table salt dissolves copper oxide, and vinegar is an acid. You might also use salt and lemon or orange juice to clean your pennies, as both are acids.
Fill the container with coins. Pour in the juice. It's best to use lemon juice or pickle juice.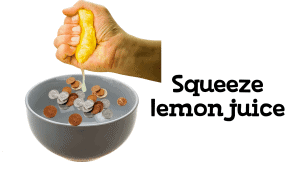 Allow the coins to rest. (Due to oxidation and the number of coins, the time will vary. This could take anywhere from a few hours to several days.) If you have a large number of pennies, shake the jar several times a day to ensure that the juice covers them all.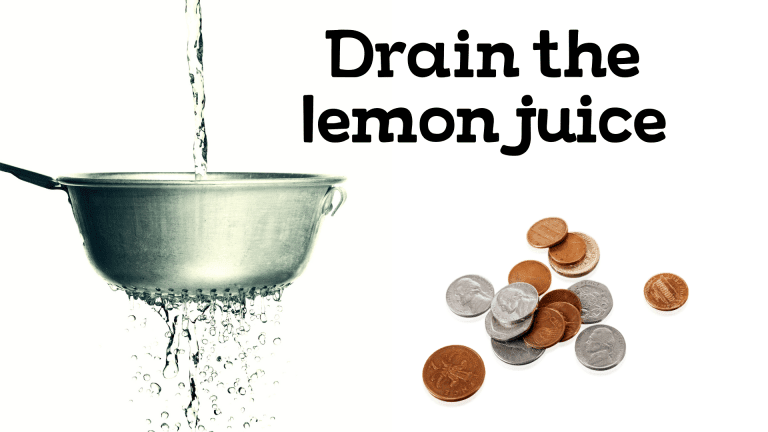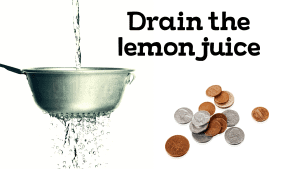 Drain the juice using a strainer once all of the copper oxides have been removed. Do not of dispose your juice right away, as you may need it for more soaking requirements. The last step on how to clean a penny with lemon juice would be to rinse thoroughly with cold water. Put any coins that haven't oxidized back in the juice.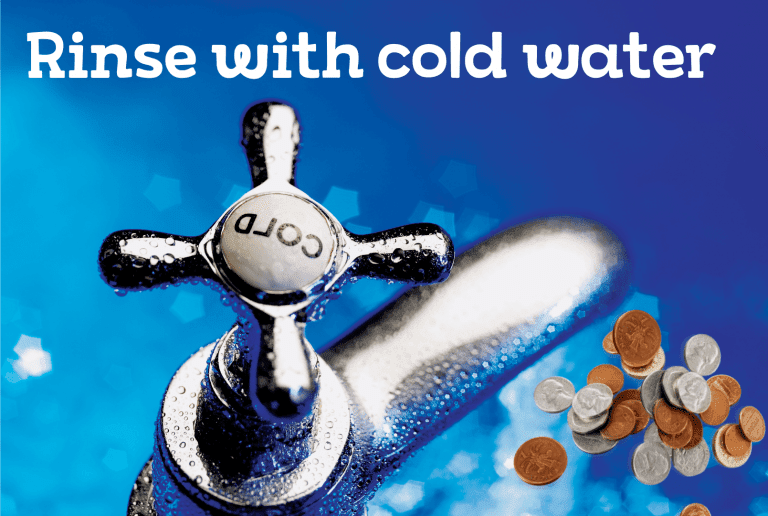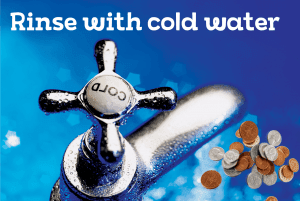 Citric acid is present in lemon juice, and its pH varies between 2.0 and 3.0. In a couple of ways, lemon juice can clean coins. Because it's in liquid form, it can loosen up some of the dirt on the coins. Furthermore, the citric acid will react to copper oxide, causing it to dissolve. The copper citrate and water will be removed when the pennies are wiped clean, leaving the coins very shiny.
Atoms are microscopic particles that makeup everything around you. Some objects are built up entirely of a single type of atom. Copper atoms, for example, make up the copper in a coin. However, molecules are formed when atoms of various types combine. Copper atoms may mix with oxygen atoms in the air to form copper oxide which can produce a dingy and unclean appearance in coins. But with these steps, you can turn your coins like always brand new.
There you have it! You are very much welcome to go back here any time for the steps on how to clean a coin with baking soda, how to clean a coin with coke, how to clean a penny with lemon juice which is somewhat the same as how to clean coins in vinegar.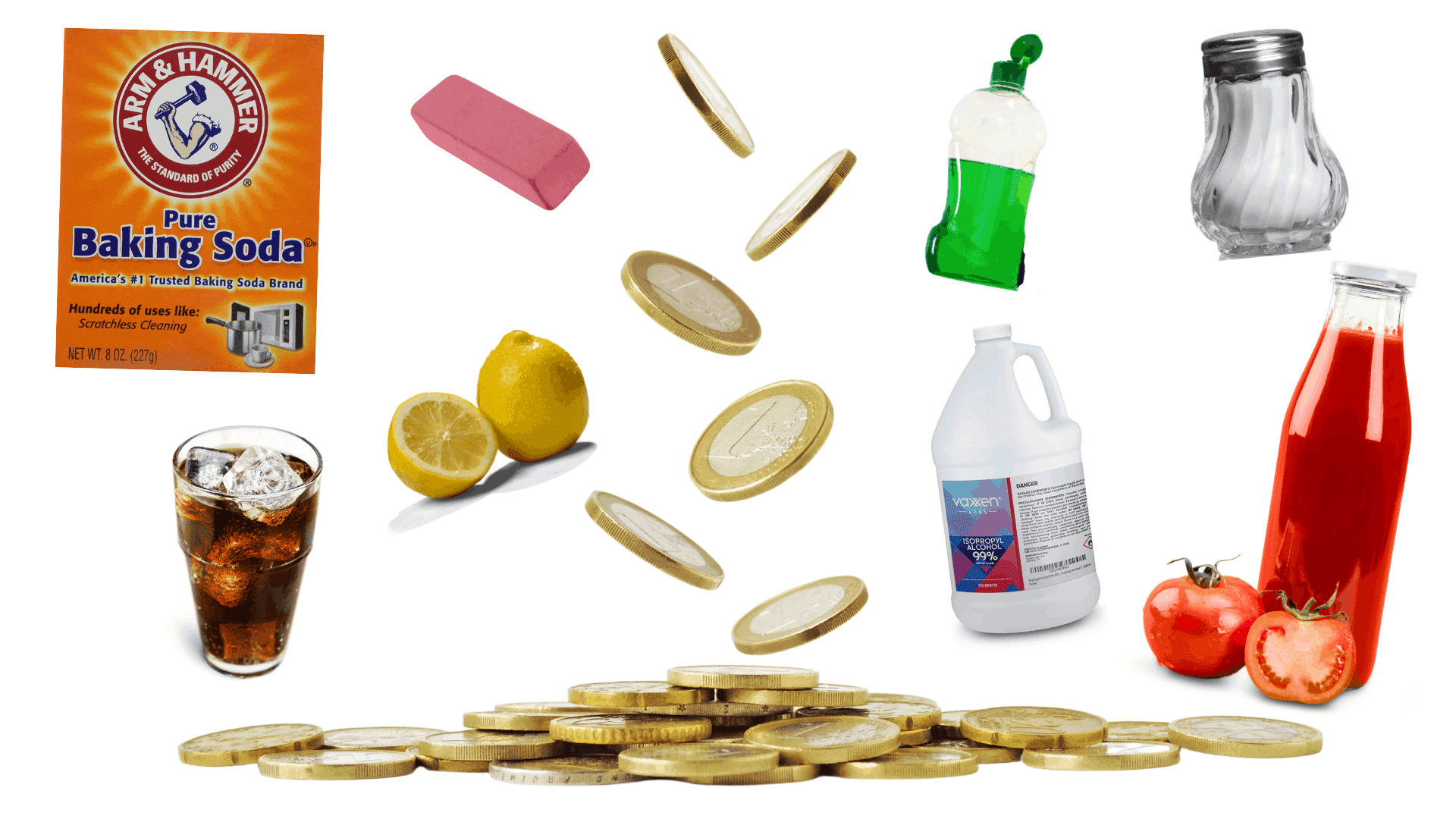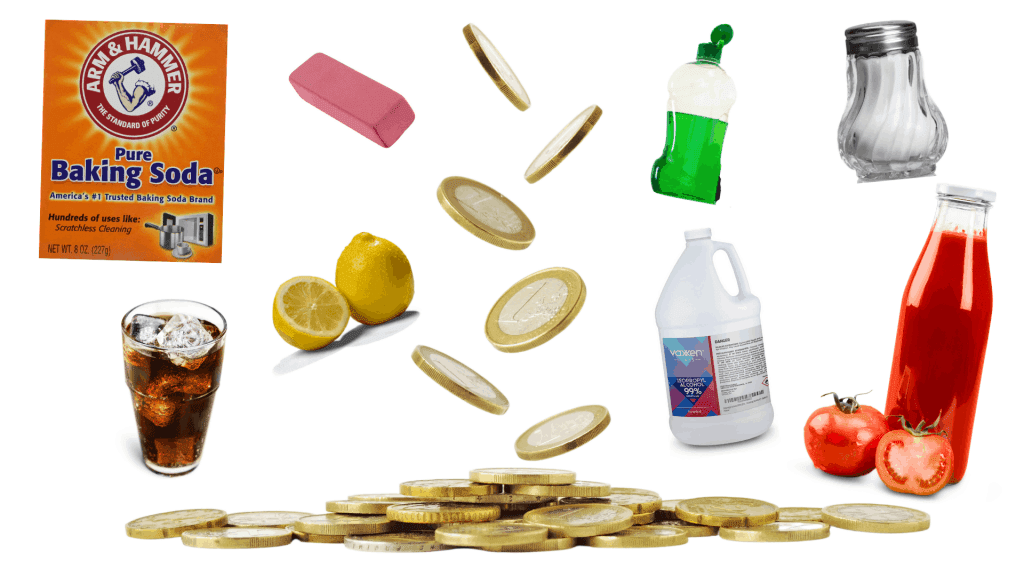 Cleaning high-grade coins should not be neglected. Make sure you're familiar with all of the cleaning methods accessible to you. The coins may be destroyed if you clean them with other solvents so beware. Additionally, to avoid losing your coins' character, more expensive coins should be washed the least. Coin collectors may refuse to buy them if they see that your coins are scratched. Baking soda, however, is a cleanser that is always safer but better avoid overusing it.