Welding tents are called by many names: welding shelters, welding huts and some people also call them elephant tents. Their main purpose is to enable welders to do their work outside their usual workplaces and to shelter out their welding work from environmental conditions such as rain, wind and any exposures that can affect the welding process.
Especially with MIG or TIG welding where there's the need for gas to produce pure plasma arc, without welding tents for outdoor welding contamination from wind would be likely.
The advantages of using a welding tent are
Welding huts can serve as temporary portable shelters for welders to work under a

variety of weather conditions.

It also allows other welders to work separately from other workers especially if the workplace becomes crowded and littered with equipment and raw materials. In other words, a welding shelter can simply allow a welder to move and work freely in his own workplace.

Portable welding tents are easy to assemble and disassemble and can be moved easily from site to sites.

They can be effective options to prevent other workers from getting exposed to the ultraviolet rays coming from the welding arc.

They can serve as extension welding workshops while allowing welders to complete multiple projects simultaneously regardless of the sites.

A welding tent can protect workers from outdoor pollution as it provides the worker with a personal haven compared to working without protection.

Not only the welder is protected by the welding tent but also the machine and cables thus protecting the welder from getting electrocuted during the rain.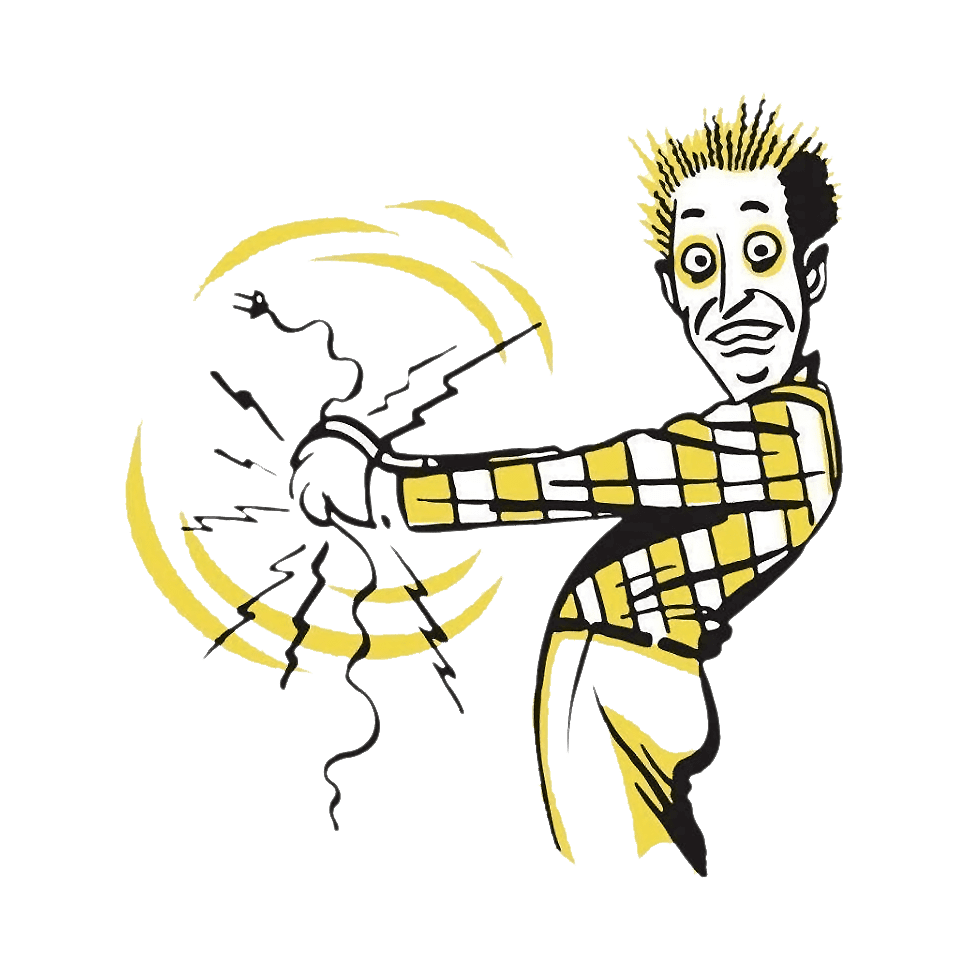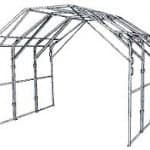 For welders who usually do outdoor welding, a welding shelter on hand can serve as a good investment and there are a lot of welding tents for sale out there that are efficient, durable and reliable. For some, portable welding tents can help them become more productive which eventually boosts up their welding business.
Moreover, if you want to buy a welding shelter, you have to consider many qualities to enable you to work in a safer working condition and with comfort. So what good features would you need to look for in a welding tent?
Qualities of a Perfect Welding
Its materials should be of the best quality, light but durable, fire retardant, and meeting the safety standards set by certification institutions.
Offers good ventilation features like wider windows or doors for better air circulation and comfort for the welders or workers.

With an innovative design to let you adjust its panels like zippers on sides, foldable canvas panels, removable top or exhaust openings to let off fumes and heat.

Must have grommets (eyelets) on the edge of the panels to let users adjust the opening of the tent.

Can block UV rays and waterproof. A perfect welding tent

should also allow you to do welding in the rain and therefore must be waterproofed although the tent must still be located on high ground and the welder should be wearing efficient welding rain gear.

Must be safe to use for TIG welding, MIG welding and Stick welding which typically emit lots of fumes.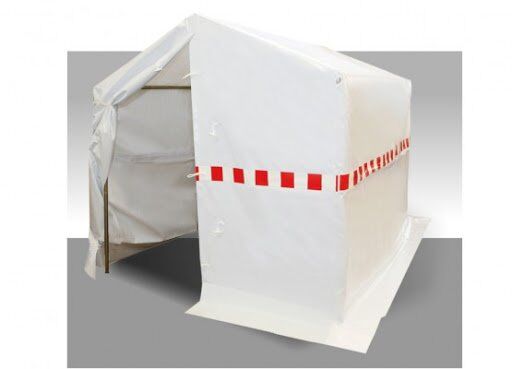 These qualities may not be packaged in a single welding tent so it's your choice which tent should give you a good package based on your needs.
Most of the welding tents we have today have panels made of Polyvinyl Chloride (PVC) laminated fabric which is mainly plastic but a good choice for several applications. These can be used for special events, commercial activities and also for welding purposes.
Why PVCs?
PVC is more durable than cotton and more flexible. It is not only water-resistant but also chemical and oil resistant. With a drop of a burning slag, this may create a hole on the panel but unlike cotton that used to serve as fabrics for welding tents, PVCs won't burn and won't create fire.
Types of Welding Tents - Which Will You
Tents come in a variety of designs and sizes. There are the frame tents, clearspan tents, pole tents, tension tents, the canopy types and the curtain type tents. But the best among these in terms of perfect designs for welding are the curtain types and the canopy-walled tents.
Why tents with walls and curtains?
Walled and canopied tents have adjustable panels that will let you protect your weld from the strong wind that can also bring about dirt and dust. It also allows you to create larger exhausts by opening the panels widely during welding.
That's why it is important that a welding tent must have enough grommets along the edges of its panels or curtains to help welders roll and unroll the panels and control the flow of air and light inside the tent.
The grommets are the eyelets that we see on curtains by which the strings or cables go through. These allow you to insulate or aerate your tent while preventing the panels or sheets from getting torn up. Most welding tents for sale have grommets or zippers for welders' comfort.
I've found two good examples of the curtain and the canopy-walled welding tents which I find suitable for my outdoor welding. These welding huts are of different designs and sizes but both offer the best features.
So let me tell you why I like them.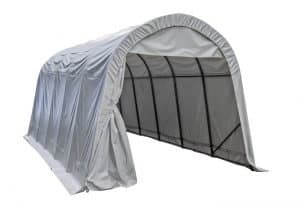 The welding curtain type like this one on the link should have an average height of about 7 feet and at least 6 feet wide. Its space is enough for a single person to move and work inside and there's enough room also for the welding machine to settle. The ideal color of the curtains should be white or silver to deflect the sun's rays and prevent the accumulation of internal heat.
I also prefer the curtain material to be thick and made of protective vinyl or fiberglass fire retardant material so that I am ensured that what covers me is durable and can last for years.
I also prefer one like this with lots of grommets on the side and the frame is made of lightweight galvanized aluminium. For my travel, I also need this type because this should be light and I can single-handedly carry it everywhere and erect it easily.
This type of welding tent should also withstand heat up to 400 degrees Fahrenheit (204 degrees Centigrade) so that you can use it even on hot regions where you need to have a protective shade under the hot sun.
In terms of portability, safety, comfort, and innovativeness, I would suggest that you look for a welding shelter like this if you are to weld alone. The only thing that may hinder some people from having this type is its high cost. BUT, in terms of investment, this tent can help you become more productive and give you profit as a welder for hire.
The canopy-walled welding tent type has a lot of covers to offer and it has a wider front opening that will let air circulate freely inside while protecting your plasma from air contamination. In terms of ventilation requirements, this type of tent should do it. Usually, the shape of this welding shelter type is square or with equal sides like 2 meters x 2 meters x 2.4 meters.
If you like this style, look for one with flame retardant and waterproof material. It should also have a pipe inlet and outlet door design with lacing so you can open its backside widely.
This welding tent model doesn't have grommets but it has zippers on both ends and the panels are easy to pull apart while its hardened aluminium frame has easy to assemble slip joint for quick erection. Like the curtain type, this type is also easy to assemble and usually comes with a collapsible storage bag.
People call this type the MIG TIG Work Tent Elephant because of its design like you can easily coach an elephant to come inside it. But this type of design is what most people want because it has a wider space from top to bottom.
The only thing I'm worried about this type of tent is, it can be easily toppled by strong wind and it has no features where you can support it with cables and pegs. But for calmer weather, I should say this type of welding shelter is perfect for outdoor welding.
Looking for portable welding tents online can be easy. But you must check for its features before you order one. Like I've said, think about your comfort first. Do its features conform with your type of welding work?
Consider also your safety. Does it have panels and frames that would not endanger your health especially against fumes and harsh weather conditions and does its fabrics or panels tough enough to protect you and your welding work against impurities that surround you?
If you think that welding tents for sale are a bit costly, you can also buy welding blankets and make your own welding huts. If you are a welder, you can use your DIY welding skills in creating the frame.
A lot of welding blankets can be found at Amazon and some of them can meet the durability you need. You can also save a lot of money using welding blankets so if you are on a budget, I also recommend these to be your alternative materials for your welding tent.